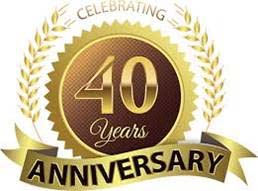 Open Door is celebrating 40 years of service in the lakes area begining 2020 to 2022…..established in 1980 and incorporated in 1982 as a 501C3.  Open Door is a big blessing for many people in need.  To most of the people we serve it is the only help or resource. 
I wonder how many have been fed, clothed, uplifted or resourced?  How many people have lived a better life because someone cared, shared and fed them?  How many families have been fed over 40 years?  Come join us, support our work, donate, shop or volunteer.  You can make a difference right now.
Open Door Outreach Center & Resale Store says, THANK YOU for an amazing year!
In 2019, we hit record numbers of people fed Monthly, record numbers for Holiday Meals, record numbers gifted miracles for Adopt A Family, record numbers served in Client Services with Financial Assistance.  Wow!  We are so very grateful for our 196 volunteers, our generous donors and an amazing community. 
             We keep our costs down as 94 cents of every dollar goes back into service!
In 2019 we paid our mortgage in full on our building that houses the Client Choice Food Pantry.  We have found a new building to house the food warehouse and the pantry together under the same roof. 
It's Exciting!  Check back often as we explore our new building expansion, add building needs & add wish list items. 
You are important to our work.
 
Situation:
Currently we haul over 250,000 pounds of food, through all kinds of outside weather, from one building to another building. We are "shoe horned" into our space and have out grown it.  A larger building with the pantry and warehouse together, under the same roof, is needed.  This will allow efficiency of service, space, time, increased services for our clients and save our volunteers! 
Solution:
We have an accepted offer on a new building! Watch this web page as we begin build out of our new Client Choice Food Pantry & Food Warehouse.  We need your support. Repairs and build out are needed. Cubicle Offices, shelfing, doors, equipment such as walk in cooler and freezers are also necessary.  We serve 8,787 people a year and will use this new space to expand services for those impoverished in our community.
Each day hunger impacts our elderly, our children and our families struggling to have basic needs.  With your support Open Door alleviates pain and alleviates hunger in our community. 
You impact change.
Go to our website for an Opportunity to help:
Friend of Open Door $20
Will you become a Friend of Open Door in 2020 by gifting $20 each and every month?  A Friend of Open Door $20 donation will allow us to continue awesome services to over 8,000 people a year.  These funds will help pay for the food, crisis funds and services given at Open Door.
Supporter of Open Door $40
Maybe you can give more.  Perhaps you are an individual, a business or a community group and you want to make a difference.  Celebrate our 40 Anniversary in this community, make an impact and become a Supporter of Open Door by donating $40 each and every month. 
Donate to Open Door
A one-time gift might be best for you, please give a meaningful gift to make a better world, right here where you live.  Help us serve in even better ways by donating to purchase, or repair, or build out the new building.   More information to follow on building campaign.
www.opendooroutreachcenter.com or click on the donate button
Feeding 8,000+ over 248,000 lbs. of food takes equipment!
Open Door Equipment needs:
A Transit Style Van to pick up daily produce, bread, donated food.  This is a van that a pallet of food can be delivered in by a fork truck.
A Hydraulic Hand Truck allowing our volunteers to easily move food pallets in our warehouse.
Walk in Freezer and Walk in Refrigerator currently we use a row or two of freezers and refrigerators.  This limits our food intake and is difficult to manage.  We would love our new building to have walk-ins to accommodate the produce and meats we receive!  More information to follow as we purchase, design and build out new space.
We count on your donations, your support, your food drives, your school, church, club and you to help us to feed, clothe, uplift and love those in need.  We truly are Neighbor Helping Neighbor.
You are making a difference. 
         We feed, We clothe, We uplift, We love!