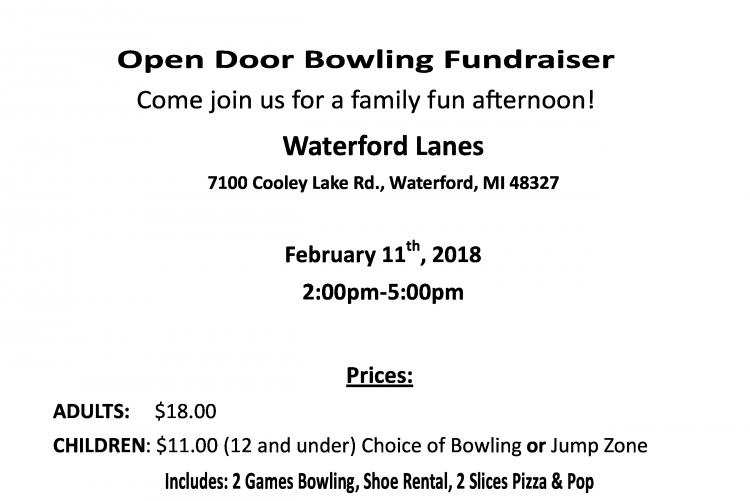 Open Door Bowling Fundraiser
Come join us for a family fun afternoon!
Waterford Lanes
7100 Cooley Lake Rd., Waterford, MI 48327
February 11th, 2018
2:00pm - 5:00pm
Prices:
ADULTS: $18.00
CHILDREN: $11.00 (12 and under) Choice of Bowling or Jump Zone
includes: 2 Games Bowling, Shoe Rental, 2 Slices Pizza & Pop
Tickets can be purchased in advance online or at the resale store.
** GIFT BASKET RAFFLES & 50/50 RAFFLES! **
Open Door Outreach Center is a 501 (c)(3) non-profit organization.