Together we can end hunger!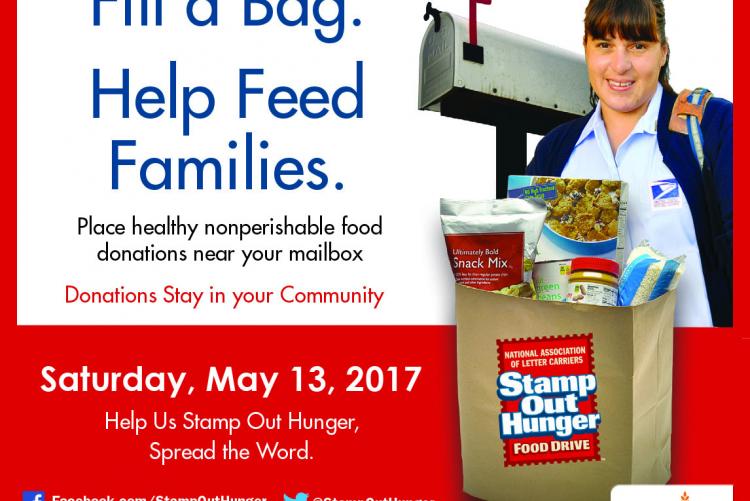 Imagine Open Door receiving 91,000 pounds of food through one food drive.
That's what happens annually during the Letter Carriers' Stamp Out Hunger Food Drive, held on the second Saturday of May every year.
Click here for details about the drive, www.stampouthungerfooddrive.us
In 2017, the drive was held May 13 in the Lakes Area.
People are asked to leave a bag or bags of nonperishable food by their mailbox before their letter carrier's normal pickup time.
The letter carrier then delivers the food to local food pantries, including Open Door.
The food comes at the perfect time to help schoolchildren who need food over the summer.
Volunteers are needed after the drive to sort the donated food.
Call 248-390-2930 to help.